After finding out my specific roles within production, i have narrowed down my areas of research. I have decided to look into different types of aviation gear and different types of biplane. I have been given the tasks of modeling the biplane, and terrain, and texturing everything within the scene, i will also be doing some animating, and composting.
I started off looking at aviation headgear. I particularly like the image below, Depa has already given me some textures she wants me to base the texturing around for Jack, our character, however they are only loose representations of what she wants. I particularly like the fur hat, it gives the model a nice old aviator style look, which will fit in very well to what i am trying to achieve.
I am querying whether to have the fur hat combines with a leather texture, like tradittional aviation headgear, or with a camouflage texture, which will fit in with the whole idea of Jack being an 'army' type guy, flying his biplane.
The jump suits above are the sort of things i am looking to base the textures of Jack around, they are a great piece of research which i found, i had a picture of what i want Jack to look like in my head, and finding this image has really secured my idea, i will have the camouflage legs, with a Khaki colored top, or jacket. This will really give jack the desired look of what i am going for in terms of army man.
These images, are a coupe of pieces i found when researching traditional aviation gear. The model that Depa has produced really fits into the idea of keeping the whole textures very traditional colours and allowing them to fit in with the type of model. I would like to use dark browns, khaki, and camouflage colours in the texturing process, as they are the traditional colours of the army.
After researching colours and styles for my texturing, i decided to look towards the model and texture of the biplane. The first thing that struck me when i came across images of biplanes on the internet, is their striking bright colours. This gave me the intention to keep whatever textures i placed on the biplane to be consistently bright, i also wanted to add a personal touch to the model, so decided to texture it using the Ravensbourne colours and logo, before the change, which is when i produced the model, or Red and black.
I think the research i have gathered helped me a great deal in terms of knowing what a biplane looks like to accurately model and texture my own plane.
Below is an image of a traditional Write brothers style biplane. I am not sure i want to make a plane in this style, it looks very old school and i was intending on making my plane a little more modern, with brighter colours, made of panneled alluminium rather than wood.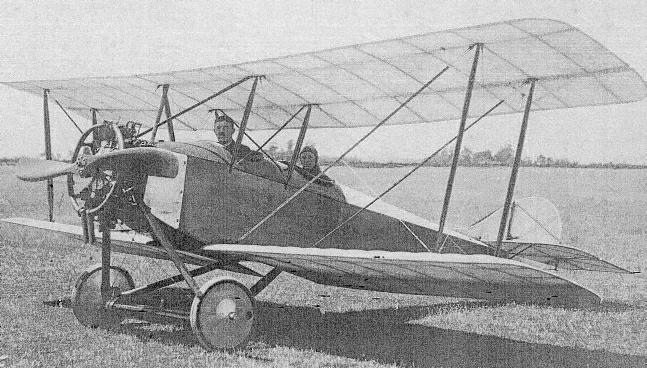 I found the image below and it helped me a great deal in getting the right shape of the biplane in the modelling process. I like the mid range style of the biplane, it don't look too old fashioned, and it don't look too modern, it fits in well with style of the rest of the scene we are going to be producing, with the somewhat old fashionel aviation pilot, and windmill.
After researching the obvious things which would help me in terms of texturing and modeling, i turned my attentions on focusing on the style of the piece. One day on the ride home from college, me Depa and Josh were discussing how we could improve our final piece once we got roudn to adding effects, and we came up with the idea of giving the piece a very old styled film reel effect, like you used to see in old silent movies. We also wanted to look at sound and have a very upbeat and jaunty feel to the whole thing, again like you see in traditional silent movies. We also come up with the prospect of having cut scenes between parts of our animation to tell our story in text format.
I went on to look at examples of films on youtube that inspired me and the types of sound and imagery we are looking for.
I came across this piece whilst researching on Youtube, i found the sound very interestng and similar to what we are looking for. I want our film to focus on having an upbeat and jaunty sound to go along with our cut scenes and old film-look.
This clip taken from Un Chien Analou.i included as i have studied the film before, and thought it was a great example of the use of contrapuntal sound in a silent movie used to create effect. The music in this piece helps create that added suspense building up to the release of the clip. I included this in my research to show that music can help our story alone, especially now that we are focusing on a silent movie, the sound is vitally important, the job of sorting out sound has gone to Josh.
Real 8mm film footage
I included this in my research to show what i intended to use as the overlay to our final film, i can easily add this effect to our whole film in after effects. This gives the piece a great old-feel which is exactly what we are aiming for.
The sepia look to the piece below, combined with the 8mm film reel effect, is very similar to what we are looking for. This effect gives the film a very old feel, and along with the sound, it is really effective in portraying the time frame the movie is form.